Delalande Neo Shallow Texan 9cm / 4gr


---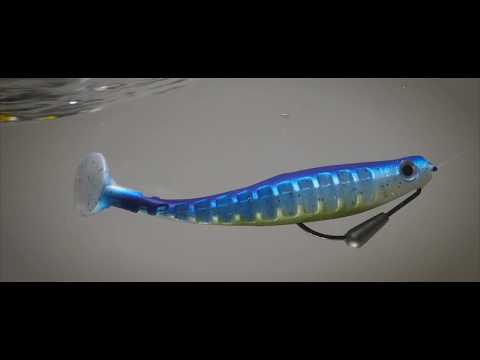 Delalande Neo Shallow Texan 9cm / 4gr
The Neo Shallow is a lure which, as its name suggests, was developed specifically for stalking in "shallow" areas. These shallow areas, often filled with seagrass beds, are sometimes home to large predators such as black bass and pike.
Its stocky body is split to accommodate a large Texan developed specifically for this lure under which there is a fairly light lead which serves as a keel, like a sailboat.

Thanks to its density and weight, the neo-shallow launches far and is very resistant to pike teeth, it is also skippered very well, which allows you to find fish deep in the vegetation.

This year the 9cm size is shaping up to be a real black bass and big perch, and can be launched using a medium power rod.

---
Specification
| | | |
| --- | --- | --- |
| Weight of Lure | : | 8 gr |
| Length of Lure | : | 9 cm |
| Total Weight | : | 12 gr |
Σε αυτόν τον ιστοχώρο χρησιμοποιούμε cookies προκειμένου να σας παρέχουμε την καλύτερη δυνατή εμπειρία χρήσης της ιστοσελίδας. Εφόσον συνεχίσετε την πλοήγηση στην ιστοσελίδα μας, αποδέχεστε την χρήση cookies.
checkΑποδοχή
help_outline