Jatsui Sea Slicker M Shrimp 7cm





---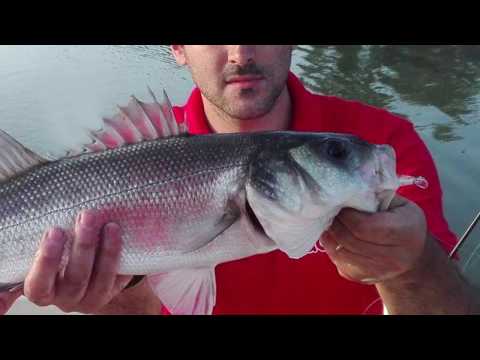 Jatsui Sea Slicker M Shrimp 7cm
The Jatsui M-Shrimp is a sinking spinning lure, that took its name from its particular shape, similar to a small shrimp.
While sinking, or when retrieved slowly, the M-Shrimp maintains a sinuous movement, while the sudden acceleration of the reel, will make it wag its way, attracting the attention of nearby predators.

The Jatsui M-Shrimp maintain a completely natural swimming posture even in strong currents, or during fast recoveries. Its unusual shrimp shape has been studied to ensure it will respond to any type of recovery, both regular, constant, or with long pauses. During long and determined jerks, it is producing strong vibrations, that transmit through water to the sensors of nearby prey.

Excellent also in trout fishing, in rivers or lakes.

---
Specification
| | | |
| --- | --- | --- |
| Lure Length | : | 7cm |
| Lure weight | : | 6,7gr |
| Treble hook | : | VMC 9640 |
Σε αυτόν τον ιστοχώρο χρησιμοποιούμε cookies προκειμένου να σας παρέχουμε την καλύτερη δυνατή εμπειρία χρήσης της ιστοσελίδας. Εφόσον συνεχίσετε την πλοήγηση στην ιστοσελίδα μας, αποδέχεστε την χρήση cookies.
checkΑποδοχή
help_outline